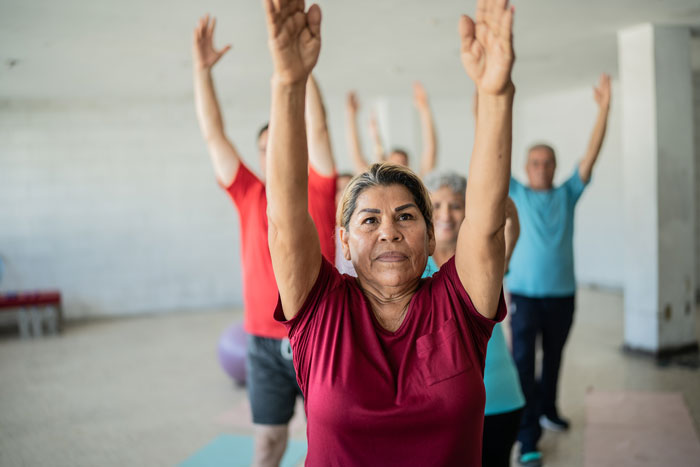 A very important aspect of the therapeutic experience is a venue to explore emotional needs through positive social interaction. The recreational therapy department offers a wide range of vibrant, stimulating recreational, social and educational activities which keep residents involved in the "pulse" of the facility. Monthly activity calendars allow residents to choose from a variety of daily "happenings" such as live entertainment, card and board game tournaments, discussion groups, cooking classes, movies, visits from local clergy, library services, and much more.
Involvement in the "life" of the facility leads to enhancement of coping skills, self-esteem, self-confidence and most importantly an opportunity to develop a peer support group.
Getting Into the Holiday Spirit at Jamaica Hospital Nursing Home's annual holiday decorations have arrived! The decorations include a beautiful 12 foot Christmas tree, a Menorah, a Kinara to celebrate Kwanzaa, and a wreath to welcome all who enter the building to get them in the Holiday spirit!Resident Council President, Sandra Greshaw, supervised the lighting of the tree and added her own special touch!
We invite everyone to stop in and admire our beautiful decorations and even snap a picture or two!
Happy Holidays!