Jamaica Hospital Nursing Home residents benefit from several of our rehabilitation services, including physical therapy, occupational therapy, and speech language pathology. All residents receive short-term rehabilitative care in an ultra-modern and spacious therapy gym, where the latest and most sophisticated therapeutic equipment is used to enhance their rehabilitation experience.
Physical Therapy
Our New York State licensed physical therapists are dedicated to providing residents with individualized treatments designed to assist them in regaining previous levels of functioning and return them back to their communities as quickly as medically possible. Special equipment and therapeutic techniques are utilized to improve circulation, strengthen muscles, improve balance, and maximize ambulation skills.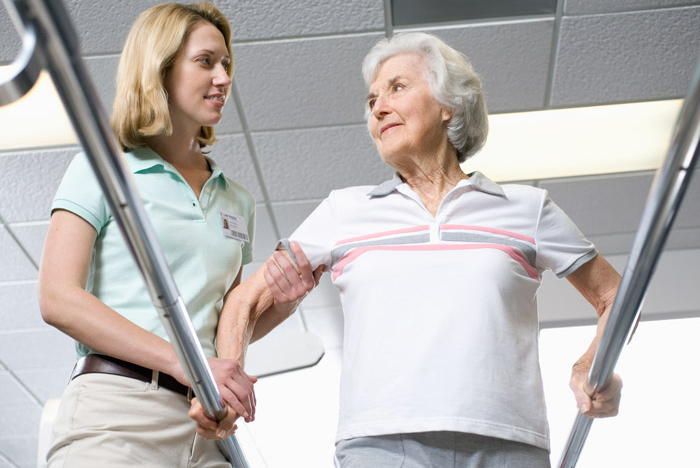 Occupational Therapy
Jamaica Hospital Nursing Home's highly skilled and licensed occupational therapists focus much of their efforts on restoring, reinforcing, and enhancing an individual's performance of daily activities-dressing, homemaking, and hygiene-in order to maximize their functional independence.
Through occupational therapy, all of our residents return to activities essential to productive living and mastery of their environment.The therapeutic process includes perceptual and motor exercises, sensory-motor and neuromuscular enhancement activities.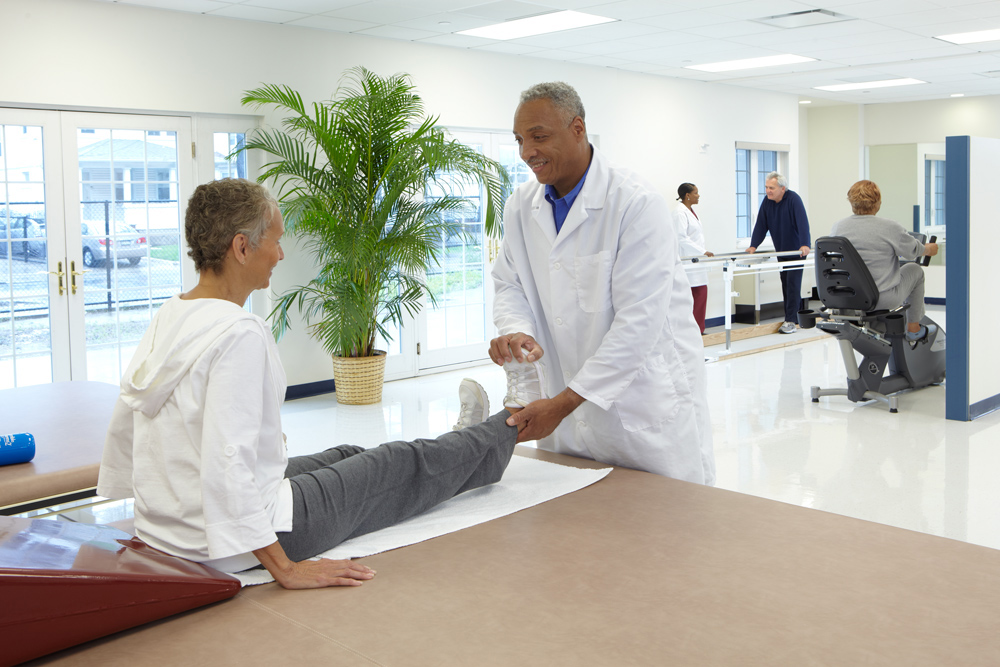 Speech-Language Pathology
Residents with communication and/or swallowing disorders are evaluated and treated by New York State licensed, ASHA speech-language pathologists, who design individual treatment programs, aimed at improving our resident's speech, voice, cognitive, language, and/or swallowing ability.
A wide variety of impairments can be treated by our speech pathologists, including:
Cerebral vascular accident (stroke)
Traumatic brain injury
Parkinson's Disease
Laryngectomy
Tracheostomy
Multiple sclerosis
Residents with hearing impairments are evaluated by an audiologist.