Social work intervention begins within 48 hours of the resident's arrival. An evaluation is performed, through contact with the resident and their family, to determine the nature of the resident's home environment, their family support system, their level of past and current physical functioning, as well as their emotional strengths and coping skills.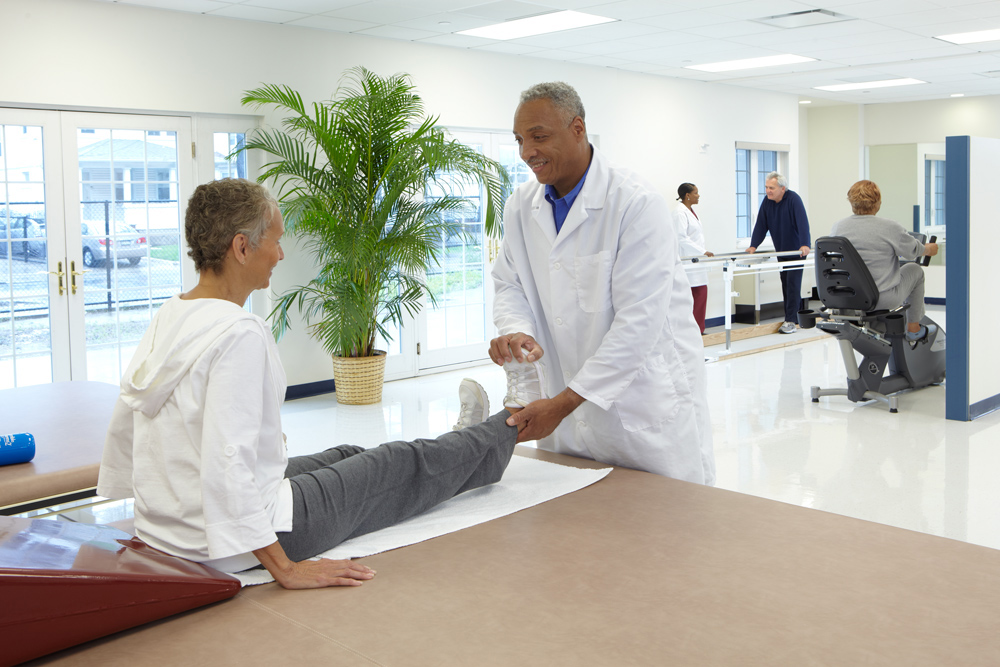 A discharge plan will be formulated for the resident based on their expected level of functioning at the completion of their therapy regiment. This may include returning home with home care or being referred to an alternative level of care facility (nursing home, assisted living, adult home, etc.). Information on community resources such as financial assistance, home delivered meals, home care agencies, and medical equipment vendors will be made available to residents to further assist them in transitioning back to community living.
An even more important aspect of our social worker's role is to provide mental health services to residents and their families. Since rehabilitation residents have undergone a major physical and emotional trauma, they often display periods of depression or anxiety. Our counseling services are aimed at helping residents through this difficult period. Other additional services include ongoing support groups for residents and families, as well as individual sessions.