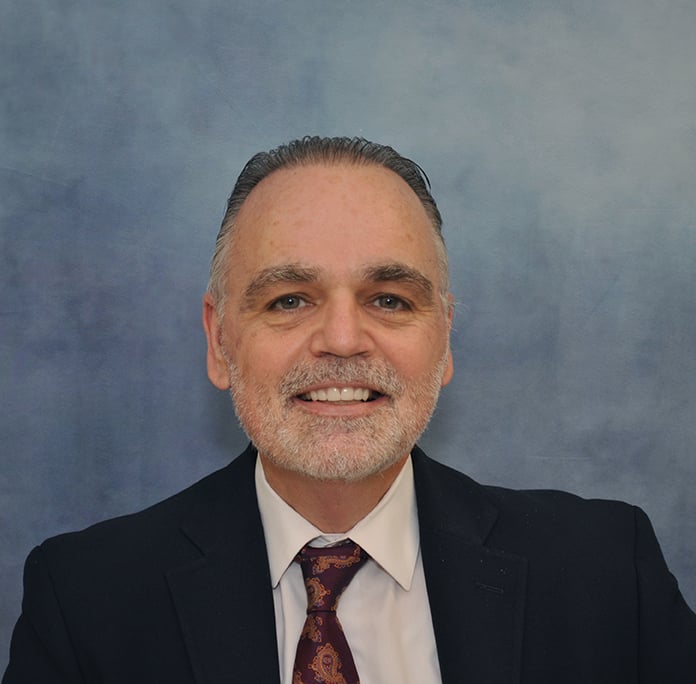 Thomas Younghans, LCSW, MBA, LNHA
Vice President of Post-Acute Care Services /Administrator
Mr. Younghans has earned Masters' degrees in Social Work and Business Administration, and is a Licensed Clinical Social Worker and a Licensed Nursing Home Administrator. Tom's diverse health care background spans over 25 years and includes leadership positions in long term care, acute care, managed care and home care.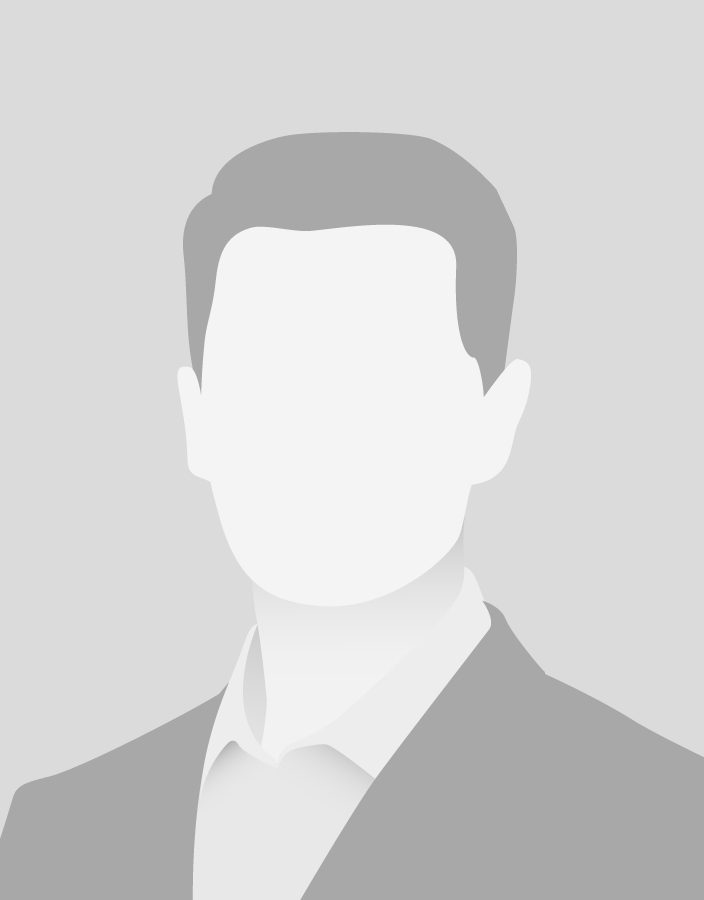 Kaushik J. Doshi, MD
Medical Director
Dr. Doshi is a dually certified Diplomate of the American Board of Internal Medicine. He is also Board Certified in Geriatric Medicine, a certified Medical Director and a Board Certified Hospice Medical Director. A graduate of Baroda Medical College in India, he completed his Internal Medicine residency at Jamaica Hospital Medical Center and served as Chief Resident. He then completed his fellowship in Geriatric Medicine at the University of Medicine and Dentistry of NJ.
Dr. Doshi is a faculty supervisor and attending physician at Jamaica Hospital. He is the Director for Medical Education for students and the Geriatric Service with a close liaison with the surgery, trauma and orthopedics services. He is actively involved in administrative oversight and teaching students and resident fellows at all levels, including physical diagnosis and clinical pathophysiology. He is an active member of the American College of Physicians, the American Geriatric Society and a member of the Society of Post-acute Long-term care. Dr. Doshi has a special interest in dementia, falls and osteoporosis in the geriatric population and in medical informatics.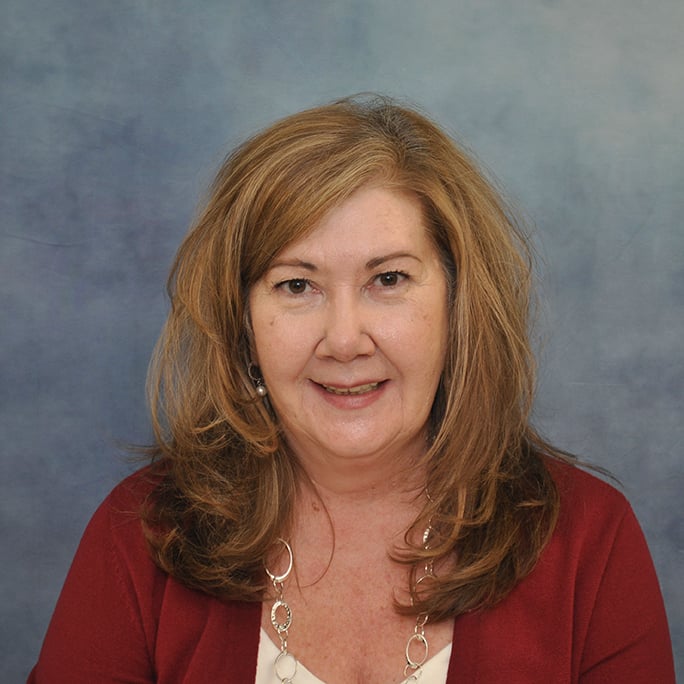 Noreen Bock, LCSW
Director of Social Work
Ms. Bock has earned a Master's degree in Social work and is a licensed clinical Social worker. Noreen has over 30 years of experience in the field of Long term Care.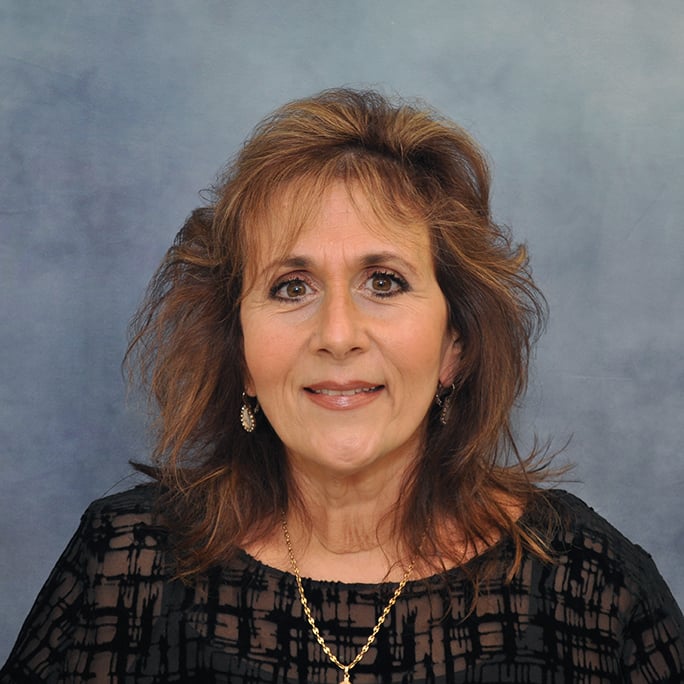 Angela Czarnecki, LNHA
Assistant Administrator and Director of Security and Hospitality Services
Ms. Czarnecki has worked at Jamaica Hospital Nursing Home and Jamaica Hospital Medical Center for over 30 years. She has held various positions within the organization in administration, admissions, medical records, human resources, security and hospitality services before being appointed Assistant Administrator in 2009. Angela has earned a Bachelor's degree in Human Resource Management and is a Licensed Nursing Home Administrator.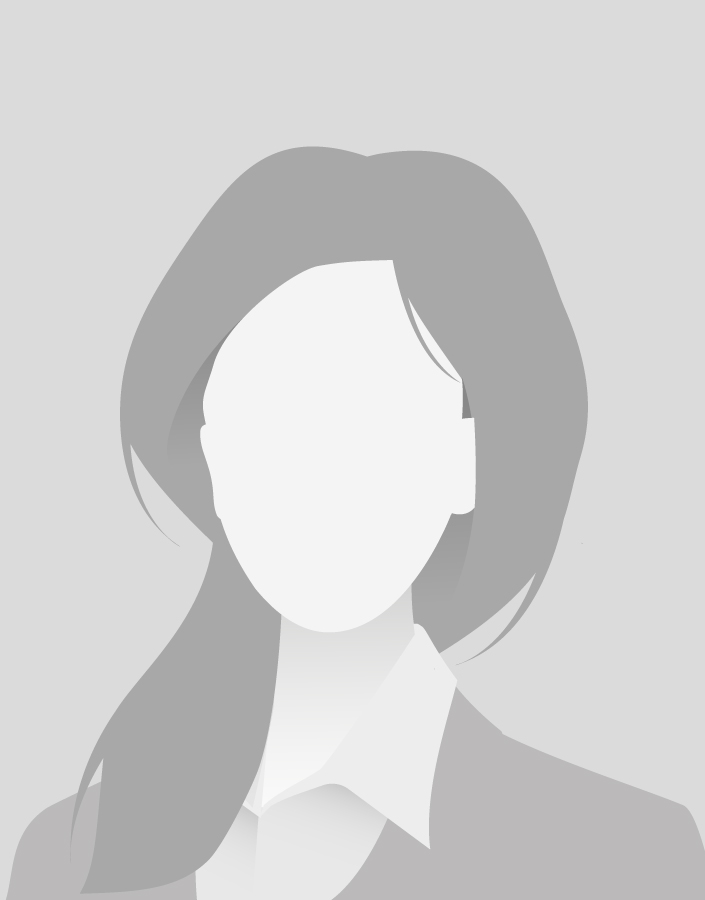 Nelly Katan, MS, RD, CDN, CNSC, CDE
Clinical Nutrition Manager
Ms. Katan is a Registered Dietitian with a Master's Degree in Nutrition Education. Nelly is also a Certified Dietitian-Nutritionist (CDN) in the state of New York, Certified Nutrition Support Clinician (CNSC) and Certified Diabetes Educator (CDE).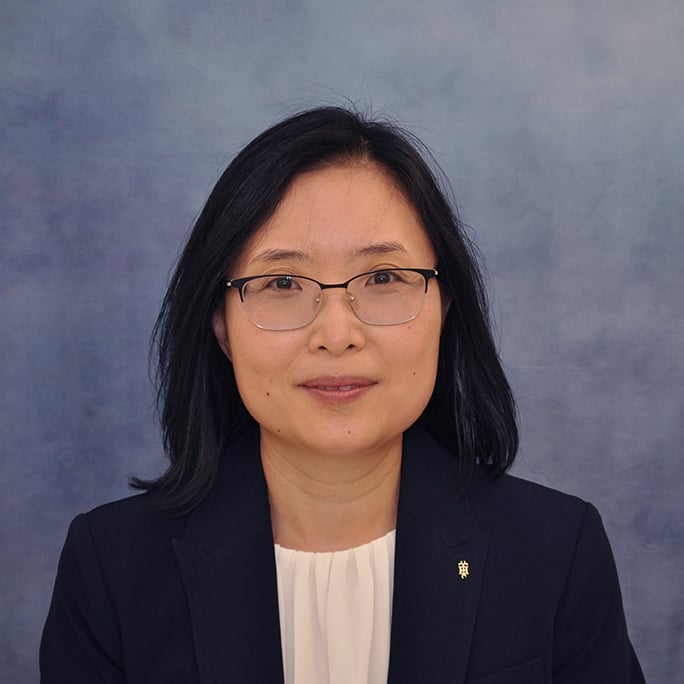 Kimberly Lee, MS-PT
Rehab Director
Ms. Lee is a Physical Therapist with over 25 years of clinical experience in long-term care. She has earned a Master's Degree in Orthopedic Physical Therapy. Kim began her career with us as a staff physical therapist and was quickly promoted to Physical Therapy Supervisor and then to Rehab Director.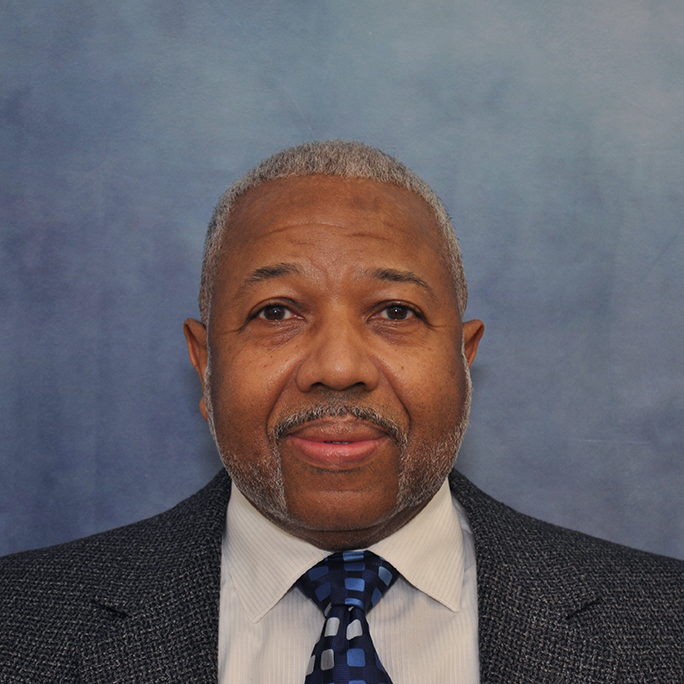 Willie Graham
Director of Recreation Therapy
Mr. Graham has earned a B.A in Sociology/Creative Arts. Willie has worked in the field of recreational therapy for over 30 years. Mr. Graham is a member of NYSRPS.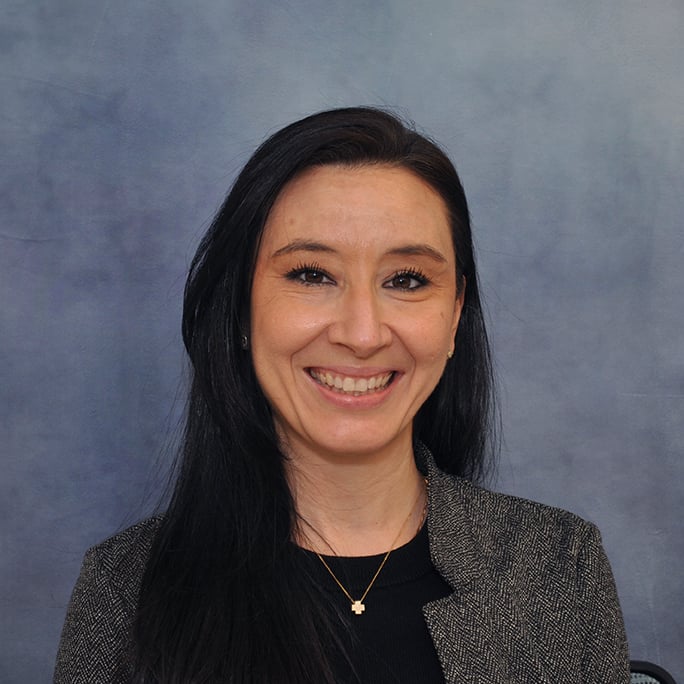 Aspasia Dourakis, MA, CCC-SLP
Chief Speech-Language Pathologist
Ms. Dourakis has been the Speech-Language Pathologist at Jamaica Hospital Nursing Home for over 18 years. She earned a Bachelor's Degree and a Master's Degree in Speech-Language Pathology. Aspasia's expertise is in dysphagia, aphasia, dysarthria, apraxia, fluency, voice disorders and cognitive linguistic deficits.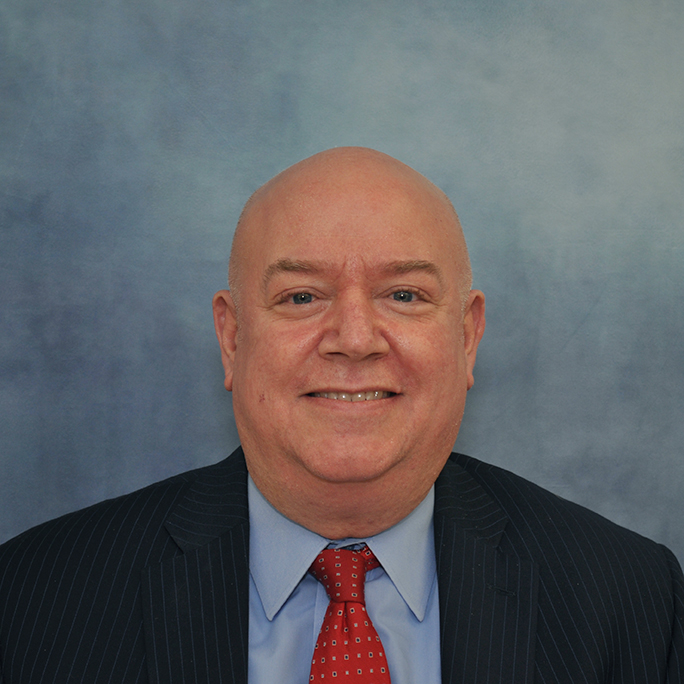 Leonardo Tamburello, CPA
Director of Finance
Mr. Tamburello is a CPA with a Bachelor of Science in Accounting. Len has 30 years of experience in healthcare accounting and finance.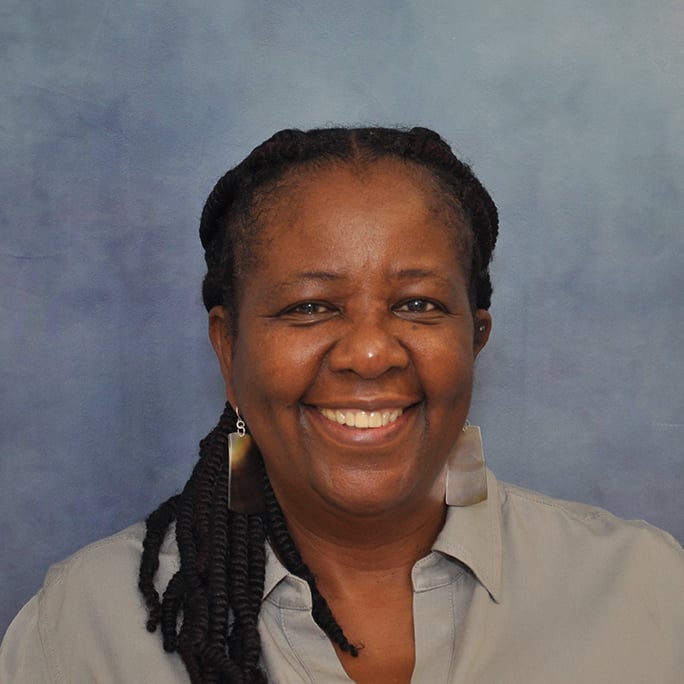 Desrine Edwards, OTR-L
Occupational Therapy Supervisor
Ms. Edwards earned a Master's degree in Occupational Therapy, a bachelors degree in Applied Science and is certified by National Board of Occupational Therapy (NABCOT). Desrine has been practicing in the field of occupational therapy since 1995.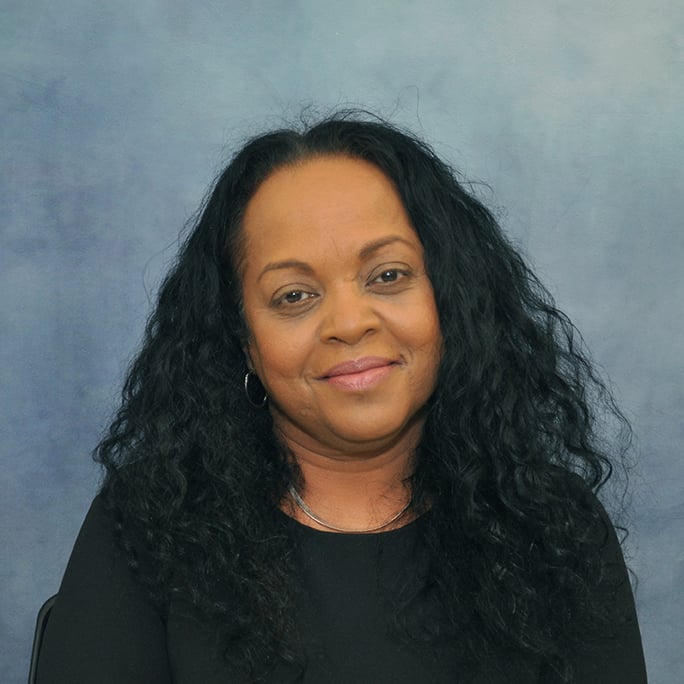 Sharon Bowen-Shearer, RN
Assistant Director of Nursing
Ms. Bowen-Shearer is a Registered Nurse with over 22 years of experience as an Assistant Director of Nursing and long-term care. Sharon has over 12 years of experience as a nurse educator and is a certified Infection Preventionist.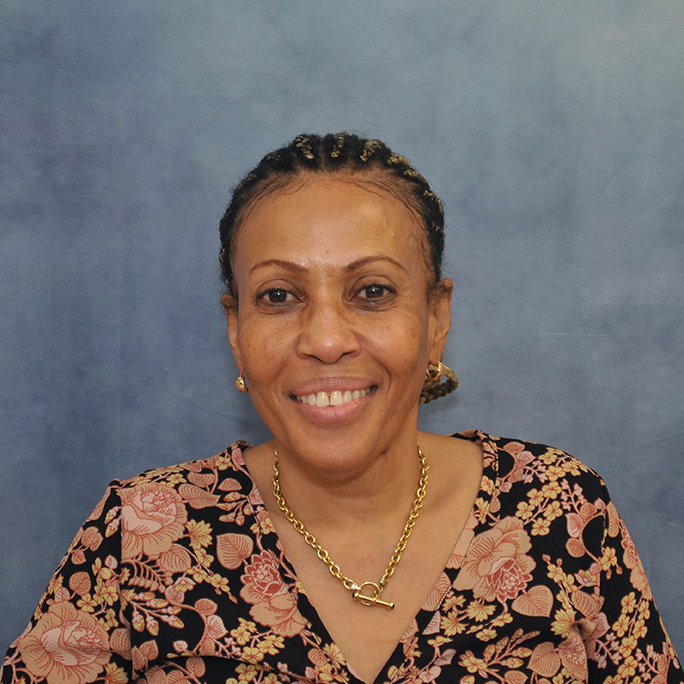 Berthe "Betty" Valere, RN
Assistant Director of Nursing
Ms. Valere is a Registered nurse with 30 years of experience in skilled nursing care. She previously worked as our Nursing Care Coordinator on our Rehab Unit. Betty is our risk manager and in-service manager of our Electronic Medical Record.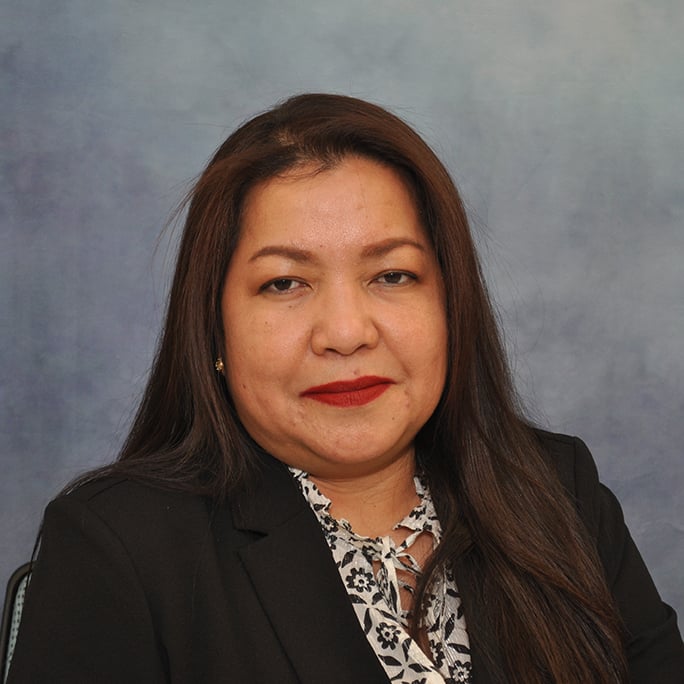 Rizaline "Sally" Trinidad – RN
Director of Nursing
Ms. Trinidad is a Registered Nursing who earned a Bachelor of Science in Nursing. Sally is a certified Infection Control Nurse who has more than a decade of experience in skilled Nursing and long-term care both in Nursing Administration and as a Nurse Educator.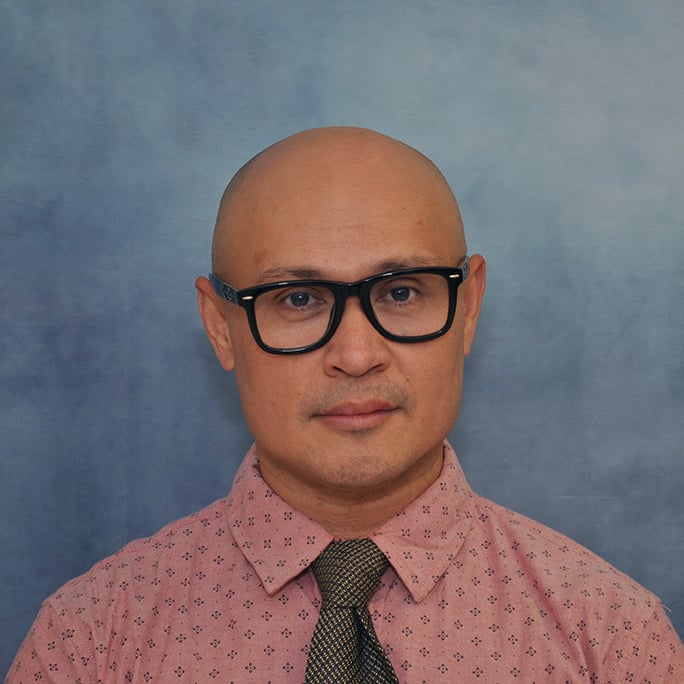 William Petrie
Admissions
Mr. Petrie has 19 years of healthcare and management experience combined in the areas of Food and Environmental Services, Nursing, Finance, and Admissions. Will earned a Bachelor's degree in Computer Science.