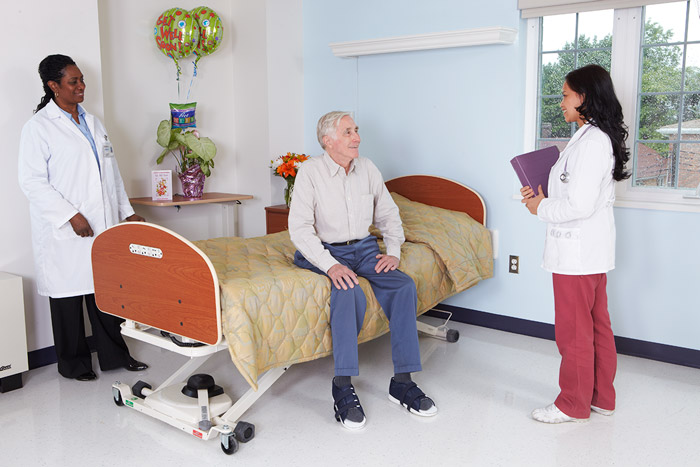 Individuals in need of short-term rehabilitation receive individualized and specialized care while on their road to recovery at the Jamaica Hospital Nursing Home. Our dedicated team of registered nurses, licensed practical nurses, certified nursing assistants, unit service coordinators, and licensed therapist's works very closely with residents to help restore their ability to function and maximize their independence.
By offering high quality rehabilitative, medical, and social services, and utilizing an interdisciplinary approach, our experienced staff ensures that the health and emotional needs of our residents are met.
We take great pride in knowing that our residents not only return back to the community quickly but they leave feeling great about their health as well.