Where our stunning facility now matches the exceptional nursing and rehabilitative care we have always been able to provide to our residents.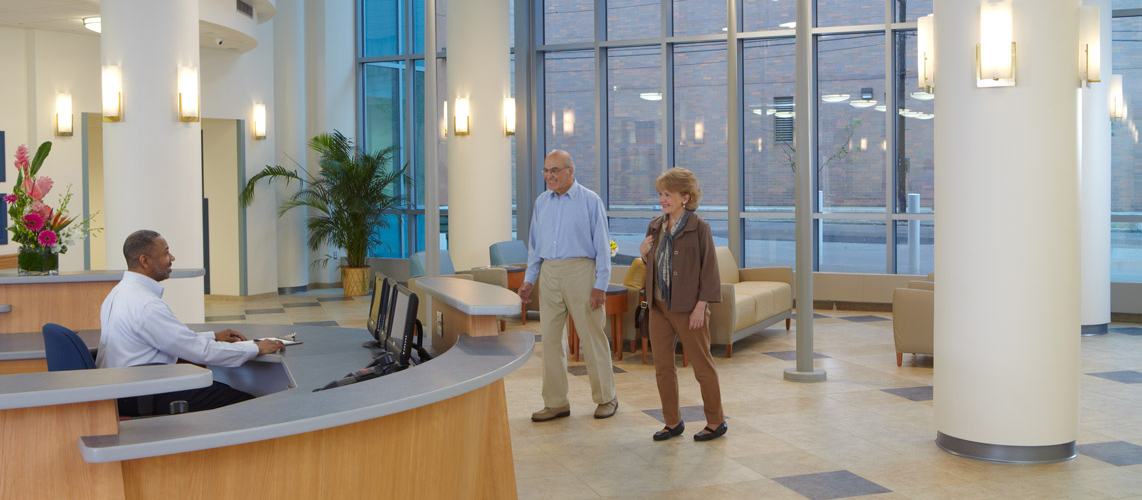 Our 228 bed state-of-the-art facility boasts several impressive features and offers residents a comfortable environment, with complete access to numerous luxurious services and amenities. In addition to building an impressive space for our residents to enjoy, we continue to provide an array of comprehensive services for short-term care, including rehabilitative, medical, and social services.
If you have recently had a hip fracture, femur fracture, total hip replacement, or total knee replacement, have confidence in Jamaica Hospital Nursing Home and our commitment to your recovery.
Mission
To serve our residents and the community in a way that is second to none.
To be the premier integrated healthcare delivery system by providing the highest quality, most cost effective service, which is accessible and sensitive to all.
Diversity and Inclusion Policy
The Jamaica Hospital Nursing Home prohibits discrimination based on race, color, religion, sex, age, genetic information, disability, national origin, ancestry, sexual orientation, gender identity/expression, marital status, veteran and/or military discharge status, citizenship status, and /or any other protected status.